Welcome to the Summer Springs WikiEdit
Summer Springs is an online Facebook farming simulation game developed by Gaia Fever Studio, a part of Gaia Online.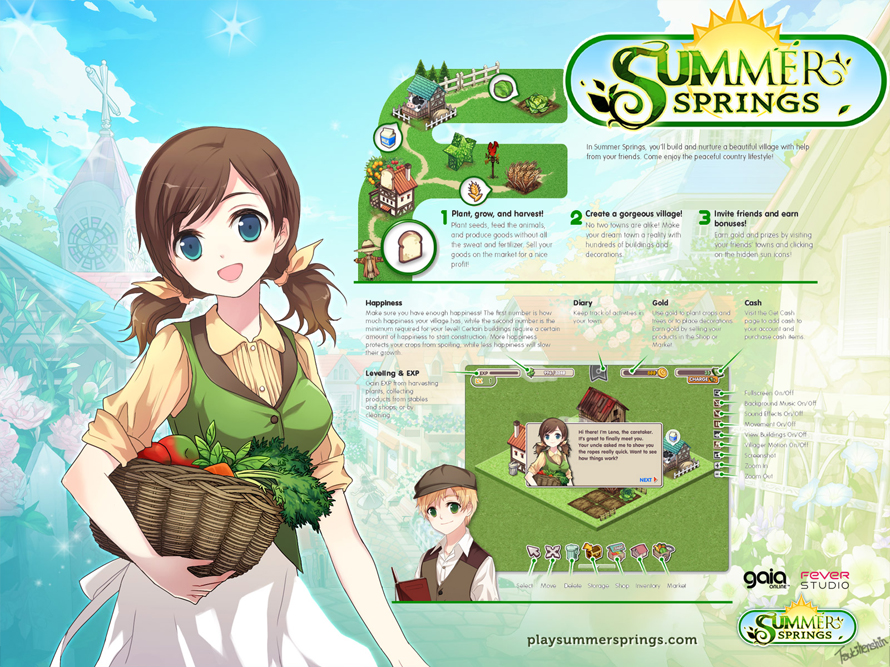 Since it is such a straightforward game, you are probably looking for one of these pages.

FREE REWARDS FORUM POST http://www.gaiaonline.com/forum/summer-springs/share-quest-rewards-you-get-stuff-and-give-back-d/t.79614657/

Ad blocker interference detected!
Wikia is a free-to-use site that makes money from advertising. We have a modified experience for viewers using ad blockers

Wikia is not accessible if you've made further modifications. Remove the custom ad blocker rule(s) and the page will load as expected.